Behavioral Health Workforce Program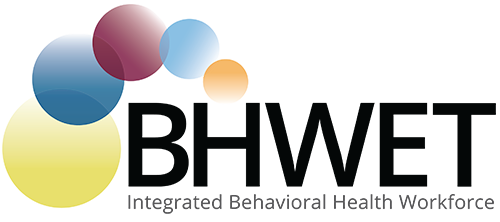 About Us
The Behavioral Health Workforce Education and Training (BHWET) Program is funded through the Federal Health Resources and Services Administration (HRSA). It provides emerging behavioral health professionals with opportunities to learn and practice in integrated health. The program places advanced graduate students in sites across western Montana where they accrue practical hours and gain clinical experiences related to interprofessional practice. By increasing the number and geographic distribution of highly skilled mental and behavioral health professionals across Montana, our whole state benefits from increased access to quality, integrated healthcare.  
The University of Montana and Montana State University were initially awarded this funding to administer, train, and fund BHWET students for a four-year grant cycle in 2017. Collaborators at both universities were then awarded a second, four-year program grant in 2021. The current grant cycle is focused on improving the health outcomes of children, adolescents, and transitional-aged youth through graduate student placements at youth-oriented behavioral health organizations. The current BHWET Cohort (2022-2023) is comprised of 18 graduate students representing the disciplines of Counseling (PhD), Psychology (PhD), Nursing Practice (DNP), and Social Work (MSW).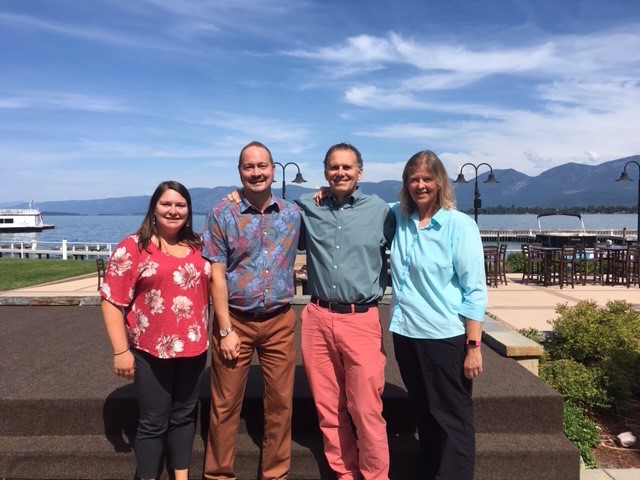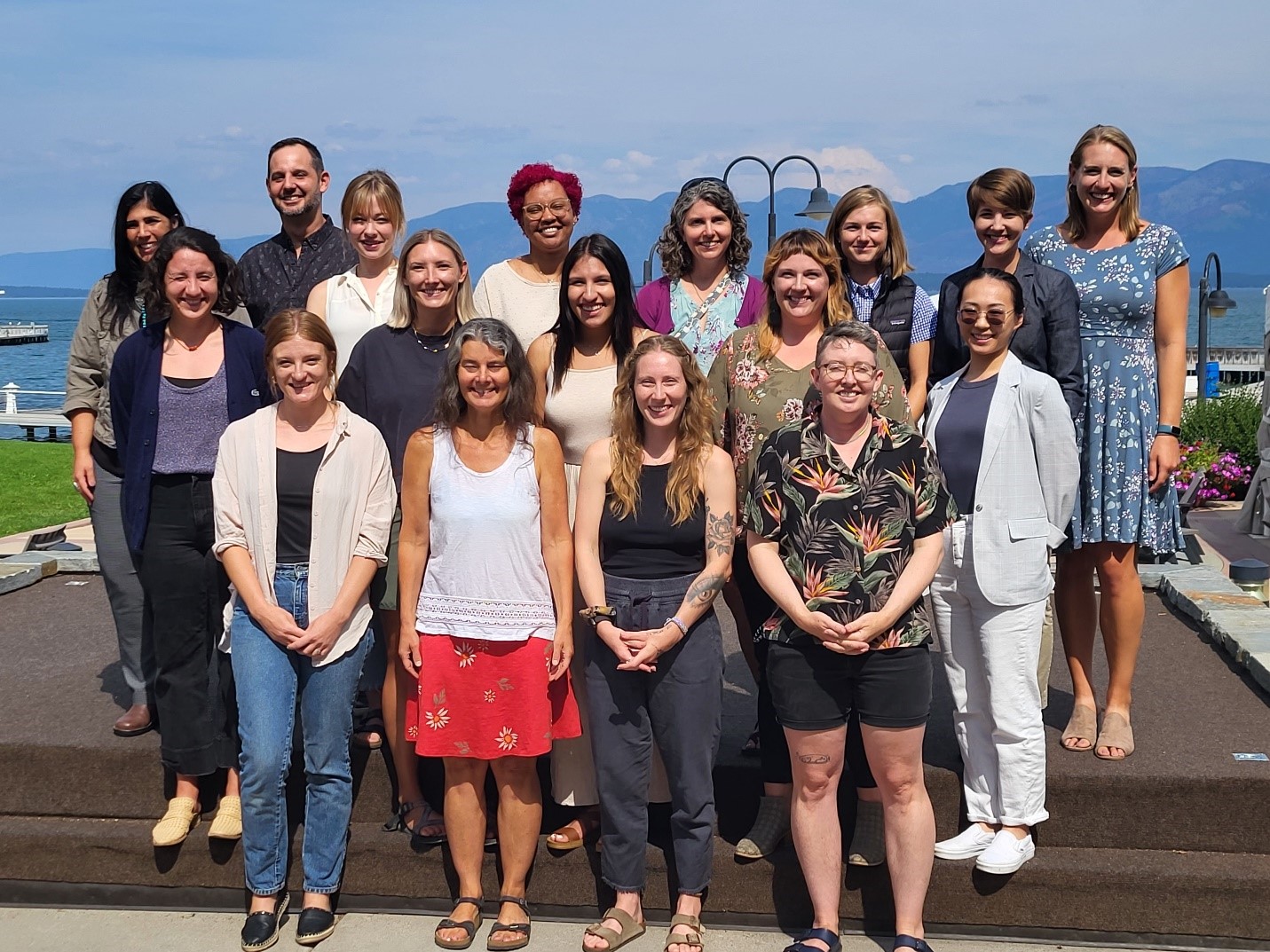 BHWET Faculty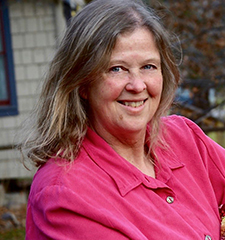 Program Director, Social Work, University of Montana
Mary- Ann Sontag, Ph.D., is a Licensed Clinical Social Worker and Associate Professor in the School of Social Work. Her degrees (BA, MSW, Ph.D.) are all in Social Welfare from the University of California at Berkeley. Her professional interests/expertise include rural behavioral health, end-of-life care, pediatric palliative care, grief and loss, and the human-animal bond; she recently authored a book chapter titled "Final Gifts: Lessons Children Can Learn from Dogs about End-Of-Life, Loss, and Grief." Dr. Sontag Bowman is the current BHWET Program Director and Principal Investigator for the HRSA grant cycle, 2021-2025.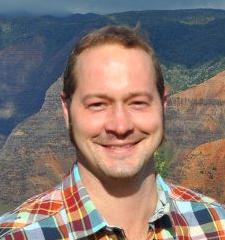 Professor of Psychology, University of Montana
Bryan Cochran, Ph.D., is a licensed Clinical Psychologist and Professor at the University of Montana, where he has been on faculty since 2003. His primary research areas are underserved populations, particularly LGBTIQ+ individuals, and substance use disorders. Dr. Cochran served as the BHWET Program Director and Principal Investigator under BHWET 1, grant years 2017-2021. He continues supporting current BHWET programming (2021-2025) as a co-investigator, consultant, and student mentor.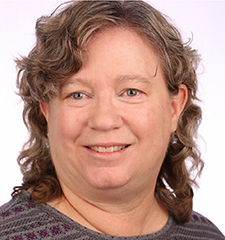 Evaluator, University of Montana
Jean Carter, Pharm.D., Ph.D. is a licensed pharmacist and a Professor in the Skaggs School of Pharmacy where she serves as the Director of Academic Affairs and Assessment and course coordinator / instructor for courses in the social and administrative sciences in pharmacy. Her role in the BHWET grant is the program evaluator. She received her doctoral training at the University of Arizona (Pharm.D. 1993 and Ph.D. 1997). She has been at the University of Montana since 1997. Her research interests are focused on outcomes in education and healthcare, public health roles for pharmacists, and most recently, analyzing claims databases.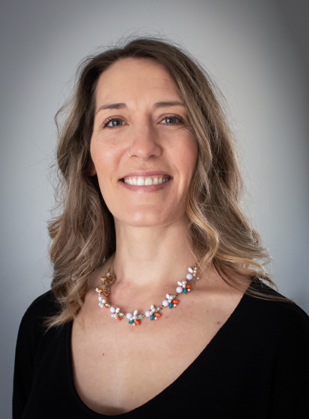 Tracy Hellem, PhD, RN, is an Associate Professor of Nursing at Montana State University. She has a Bachelor's degree (2002) in nursing from the University of Wisconsin-Oshkosh, and a PhD (2015) from the University of Utah. Dr. Hellem's clinical background includes working as a registered nurse and nurse researcher in acute care and psychiatric settings. Further, her program of research focuses on investigating complementary health techniques to improve mood and/or reduce substance use among women. Dr. Hellem serves as a co-investigator of the Behavioral Health under the Big Sky, a Behavioral Health Workforce Education and Training initiative funded by HRSA designed to place graduate students from a variety of behavioral health disciplines into primary care settings throughout the western region of Montana.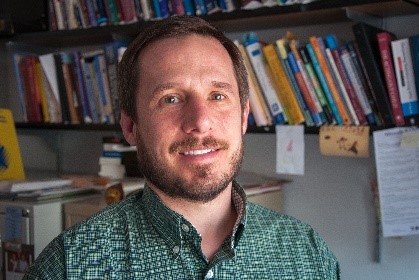 Professor of Psychology, University of Montana 
Greg Machek, PhD, is currently a professor in the Psychology Department at the University of Montana. He is a licensed psychologist (MT #2208), and fully credentialed school psychologist. He has particular expertise in three-tiered models of behavioral and mental health supports in the school setting.  Dr. Machek's research has largely focused on understanding mental health and behavioral difficulties within the school setting, with a more particular focus on peer aggression. His scholarly writing has addressed bullying participant roles, suicide assessment in rural schools, trauma-informed schools, and the mental health considerations in sexual and gender minority students.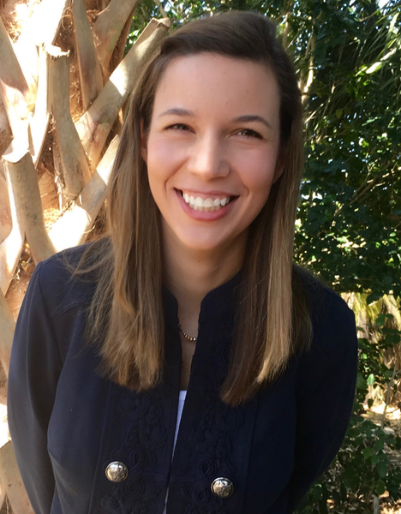 Assistant Professor, Department of Counseling, University of Montana
Jayna Mumbauer-Pisano is an assistant professor in the Department of Counseling at the University of Montana. Her clinical expertise focuses on working with children and adolescents in school and mental health settings. Dr. Mumbauer's research and professional interests include children's mental health literacy, creative interventions in counseling, and undersereved populations including LGBTIQ+ youth.
Consulting Faculty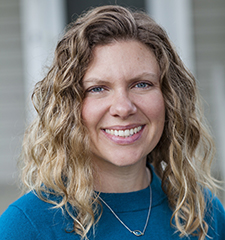 Holly Schleicher
Integrated Behavioral Health Director, University of Montana
Holly Schleicher, Ph.D. is a licensed Clinical Psychologist, Integrated Behavioral Health (IBH) Consultant, and Psychology Department Faculty Affiliate at the University of Montana. She provides virtual IBH consultation through Project ECHO® Billings Clinic. She also serves as a consultant on the Behavioral Health Workforce Education and Training (BHWET) initiative designed to place graduate students from behavioral health disciplines into interprofessional settings throughout Western Montana. Dr. Schleicher received her doctoral training from the University of Montana and completed a postdoctoral fellowship in Health Psychology at the University of Wisconsin Hospital and Clinics. She served as Director of IBH at the University of Montana on a workforce development grant funded by the Montana Healthcare Foundation. She also provided clinical service and consultation in primary care clinics, a major medical hospital, and an interdisciplinary chronic pain clinic.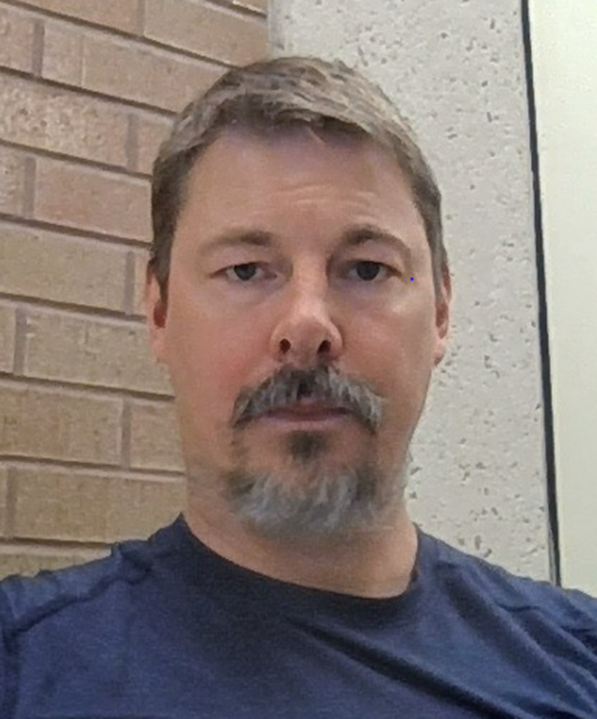 Tim Schehl 
Tim Schehl (he/him) is the current program manager for the BHWET program. He completed an undergraduate degree in philosophy from the University of Montana and subsequently worked in adolescent care settings in Missoula before completing an MSW at this same institution. From there, Tim joined the American Studies program at Montana State University, where he is now a PhD candidate in the Department of History and Philosophy.
What is integrated care?
The care that results from a practice team of primary care and behavioral health clinicians, working together with patients and families, using a systematic and cost-effective approach to provide patient-centered care for a defined population. This care may address mental health and substance abuse conditions, health behaviors (including their contribution to chronic medical illnesses), life stressors and crises, stress-related physical symptoms, and ineffective patterns of health care utilization.
Peek CJ. National Integration Academy Council. 2013.