Behavioral Health Workforce Program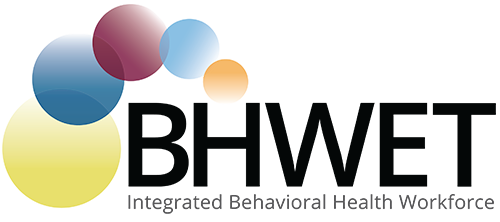 This joint project between the University of Montana and Montana State University seeks to place teams of graduate students in their final years in clinical rotations in rural primary care settings. The emphasis is to connect students with underserved populations who have little access to behavioral health services, while simultaneously training students in integrated behavioral health.
Questions? Contact:  Ivie English, MA, Program Manager, 406-788-1256, ivie.english@mso.umt.edu.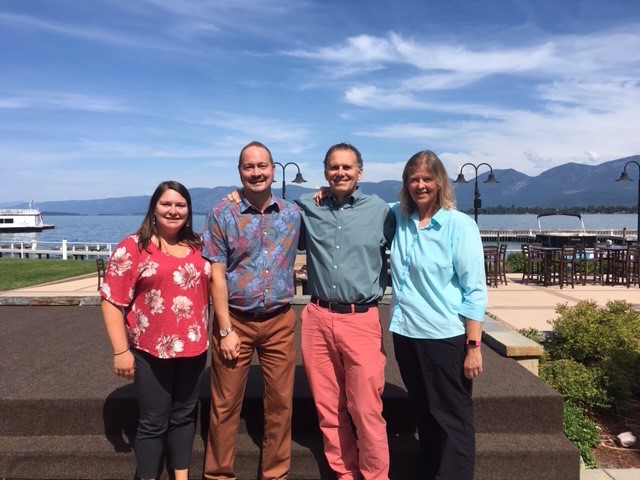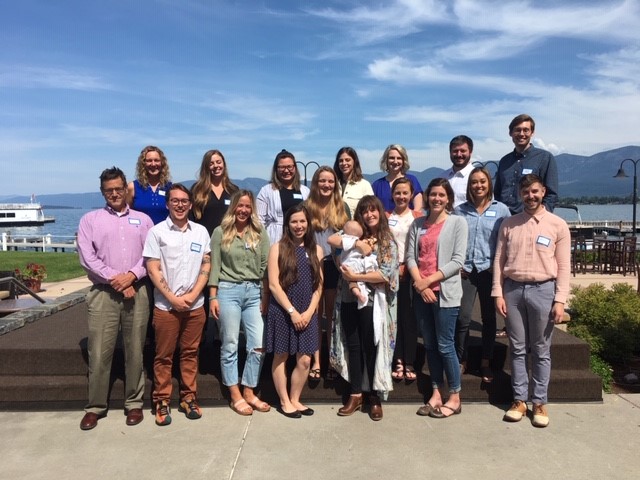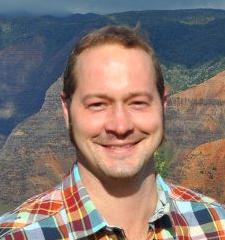 Director of Clinical Training, Psychology, University of Montana
Bryan Cochran, Ph.D., is a licensed clinical psychologist and Professor at the University of Montana, where he has been on faculty since 2003. His primary research areas are underserved populations, particularly LGBTIQ+ individuals, and substance use disorders. He is one of the co-Investigators for the HRSA grant Behavioral Health under the Big Sky, a Behavioral Health Workforce Education and Training initiative designed to place graduate students from behavioral health disciplines into primary care settings throughout Western Montana.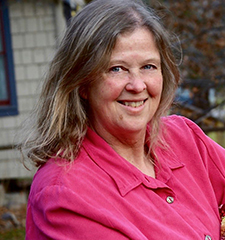 Program Director, Social Work, University of Montana
Mary-Ann Sontag Bowman is an Associate Professor in the School of Social Work and a Licensed Clinical Social Worker. Her degrees (BA, MSW, Ph.D.) are all in Social Welfare from the University of California at Berkeley. Her professional interests/expertise include rural behavioral health, end-of-life care, pediatric palliative care, grief and loss, and the human-animal bond; she recently authored a book chapter titled "Final Gifts: Lessons Children Can Learn from Dogs about End-of-Life, Loss, and Grief." She serves as Co-PI, and Social Work faculty representative for the BHWET Program which seeks to place behavioral health trainees in integrated primary care settings.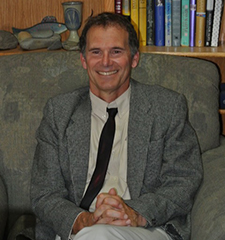 Professor, Counselor Education, University of Montana
John Sommers-Flanagan is a professor of counselor education at the University of Montana and author or coauthor of over 60 professional publications, nine books, and numerous video trainings with Psychotherapy.net and Alexander Street Press. Some of his books, co-written with his wife Rita, include Tough Kids, Cool Counseling, (2nd ed., American Counseling Association, 2007), How to Listen so Parents will Talk and Talk so Parents will Listen (John Wiley & Sons, 2011), Counseling and Psychotherapy Theories in Context and Practice (2nd ed., Wiley, 2012), and Clinical Interviewing (6th ed., Wiley, 2017). John is a sought out keynote speaker and professional workshop trainer in the areas of (a) counseling youth, (b) working with parents, and (c) suicide assessment. He has published many newspaper columns, Op-Ed pieces, and a recent article in Slate Magazine. His work has been intermittently featured in Counseling Today, the ASCA School Counselor magazines. John's resource and opinion blog at johnsommersflanagan.com receives approximately 12,000 hits per month. He is also co-host of the national Practically Perfect Parenting Podcast. In his wild and precious spare time, John loves to run (slowly), dance (poorly), laugh (loudly) and produce home-made family music videos.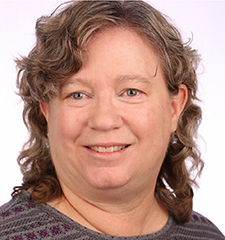 Evaluator, University of Montana
Jean Carter, Pharm.D., Ph.D. is a licensed pharmacist and a Professor in the Skaggs School of Pharmacy where she serves as the Director of Academic Affairs and Assessment and course coordinator / instructor for courses in the social and administrative sciences in pharmacy. Her role in the BHWET grant is the program evaluator. She received her doctoral training at the University of Arizona (Pharm.D. 1993 and Ph.D. 1997). She has been at the University of Montana since 1997. Her research interests are focused on outcomes in education and healthcare, public health roles for pharmacists, and most recently, analyzing claims databases.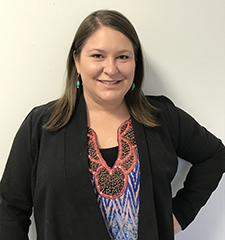 Rebecca Pogoda
MS, APRN, PMHNP-BC – Clinical Coordinator Psych NP, Montana State University
Rebecca Bourret is a practicing Psychiatric Mental Health Nurse Practitioner located in Bozeman, MT. She treats adult and adolescent patients presenting with behavioral health issues including mental illness, substance use disorders, emotional dysregulation and life transitions in her private practice, Rebecca Bourret APRN, PLLC. Her focus is health maintenance and promotion treating the patient from a holistic perspective and providing extensive psychoeducation. Additionally, she's the clinical coordinator and instructor for Montana State University's psychiatric mental health Doctor of Nursing practice program. Prior to her role at MSU, she worked at Gallatin Mental Health Center and Park County Mental Health Center which are both community mental health centers in Montana.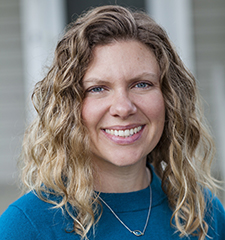 Holly Schleicher
Integrated Behavioral Health Director, University of Montana
Holly Schleicher, Ph.D. is a licensed Clinical Psychologist and a Clinical Assistant Professor at the University of Montana. She serves as Director of Integrated Behavioral Health on a workforce development grant funded by the Montana Healthcare Foundation. She provides tele-health IBH consultation through Project ECHO at Billings Clinic. She also serves as a consultant on the BHWET initiative designed to place graduate students from behavioral health disciplines into primary care settings throughout Western Montana. Dr. Schleicher received her doctoral training from the University of Montana and completed a postdoctoral fellowship in Health Psychology at the University of Wisconsin Hospital and Clinics. She has provided clinical service and consultation at a major medical hospital, interdisciplinary chronic pain clinic, and primary care clinics. Professional interests include integrated care, pain management, mindfulness, and mood and anxiety disorders.
The care that results from a practice team of primary care and behavioral health clinicians, working together with patients and families, using a systematic and cost-effective approach to provide patient-centered care for a defined population. This care may address mental health and substance abuse conditions, health behaviors (including their contribution to chronic medical illnesses), life stressors and crises, stress-related physical symptoms, and ineffective patterns of health care utilization.
Peek CJ. National Integration Academy Council. Lexicon for Behavioral Health and Primary Care Integration: Agency for Healthcare Research and Quality. 2013.